Records of army officers were kept as early as 1702. These lists named the officer, their regiment, and usually the date they received their current commission and when they retired. The first official Army list was published in 1740 and since 1754 they have been published regularly as annual lists (1754-1879) and quarterly lists (1879-1922). Since 1939 they have been classified and not available to the public.
---
Army Lists
An outline of an officer's career is usually fairly easy to discover from official army lists. The most important information is usually organised by regiment, so if you need to trace a military ancestor, you aren't going to get very far without their regiment details. An army list can give you much more detail, and can usually provide the key to accessing a soldier's various documents relating to their appointment and service. (These documents can then be accessed via the Public Record Office).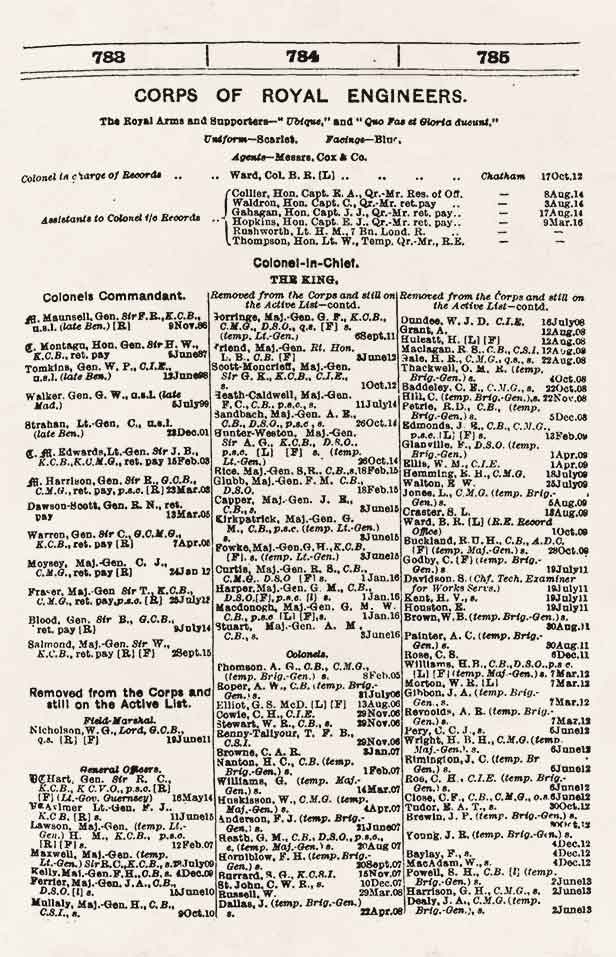 ---
Navy Lists
The Navy List is an official list of naval officers, their ranks and seniority, the ships which they command or to which they are appointed, etc., that is published by the government or naval authorities of a country.
These records are useful for tracing an ancestor in the Navy – most Navy Lists include a person's name, date when rank was acquired, rank, and whether they're active or retired.
---
World War I and World War II
World War I, also known as the Great War, was a global military conflict which took place primarily in Europe between 1914 and 1918. More than nine million soldiers and civilians died.
World War II, or the Second World War, was a worldwide conflict which lasted from 1939 to 1945. Spanning much of the globe, World War II resulted in the deaths of over 60 million people, making it the deadliest conflict in human history.
These records are for tracing an ancestor who died or fought during the war. You can find out about heroic officers, overseas deaths, and even read the original magazine that was printed weekly during the second world war, giving you a fascinating insight into how your ancestors lived during that period.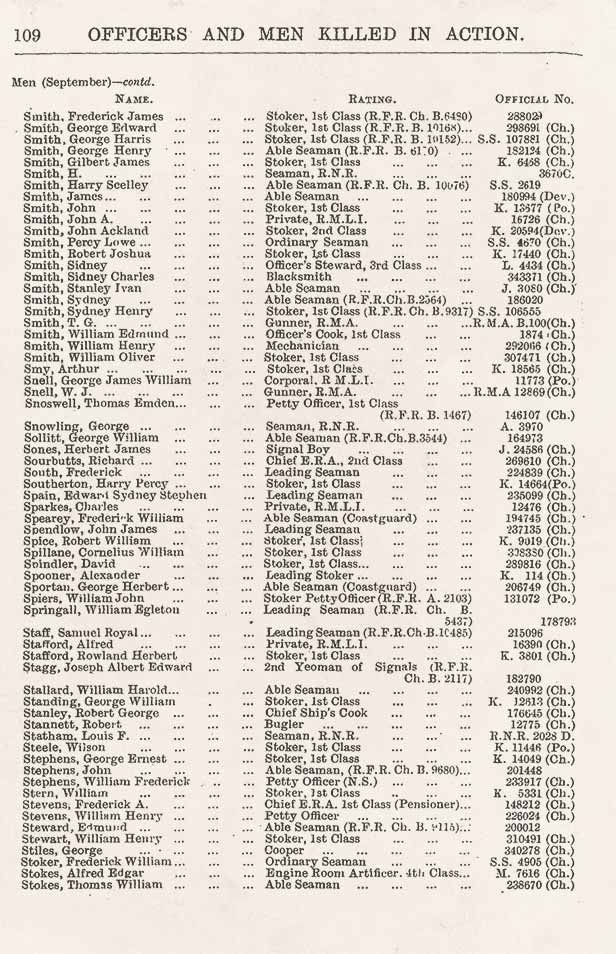 ---
Tips and Things to Remember
Consider spelling variants, wrong names and ages, and the possi­bility that some people were not recorded.
---
Searching a Directory
For more detailed information on Army Lists, go to armylists.org.uk.
Try S&N Genealogy Supplies, as they have one of the largest highest-quality selections of directories available to purchase via download or on CD.
Also try The Genealogist – there are a number of specialist records available to search, including crew lists, landowner records, army lists, and more.