BMD stands for Births, Marriages and Deaths – these are the first records you should turn to when beginning your search for your ancestors. As these records are available from 1837 onwards, you could begin by finding your own birth record, or your parents' birth records, and work backwards from there.
---
Civil Registration
In England and Wales all births, marriages and deaths since July 1st 1837 should, by law, have been registered with the General Register Office (GRO). A copy of every registration record also used to be sent to the Family Records Centre in London, until its closure in 2008. Any member of the public was free to walk in and search the indexes of births, marriage and deaths free of charge.
Nowadays, the easiest way to search these indexes is online. Whilst there are websites offering free BMD index searches, unfortunately their datasets are usually incomplete. Therefore, we'd recommend using BMDindex instead, because they have a complete set of records, and you can sign up for a very small fee.
If you really want to view copies of the indexes in-person (note that the indexes are not the certificates!), there are a handful of institutions across the UK that hold complete copies of the indexes on microfiche, which are free to search:
Alternatively, if you know where your ancestors lived, and you live nearby, it's quicker and easier to find the register and index numbers locally. A list of organisations that hold local indexes is published by the GRO in a PDF document.
However, the relative inconvenience of visiting in-person compared to searching online is rarely worth the effort, and the actual certificates can only be obtained from the GRO.
Why spend money on a certificate, when you can find someone in a BMD index?
There is very limited information in the indexes – for example, if you found John Smith's record in an index, it would only tell you his name, his mother's maiden name, date and place of birth, and the reference numbers you would need to order a certificate. Certificates give you much more information, allowing you to trace more of your ancestors.
---
Data given in Certificates
Birth Certificates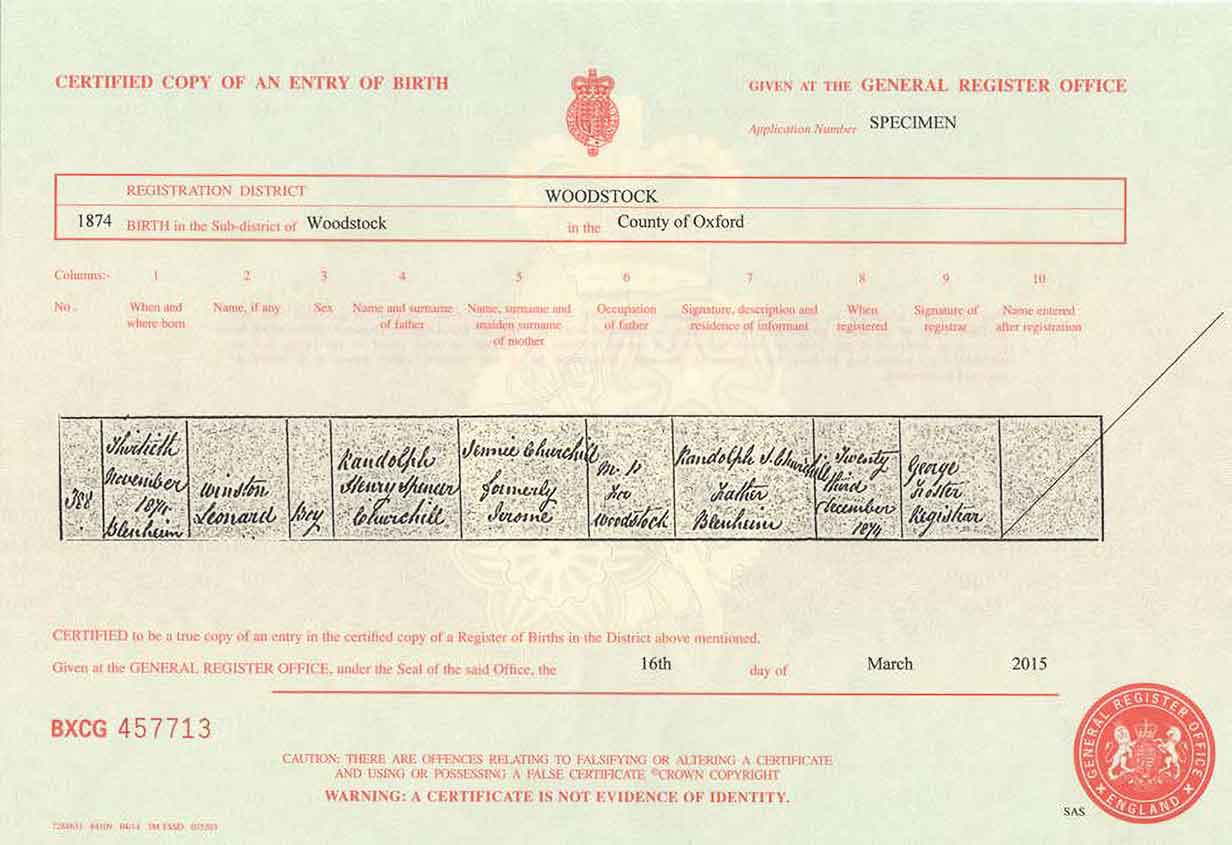 Full Birth Certificates give the name and gender of the child, date and place of birth, names and surnames of parents, mother's maiden surname, occupation of father, date registered, signature of the informant, description and residence of the informant, and the signature of registrar. Sometimes the actual time of birth may be shown. The most valuable information is the mother's maiden surname, from which you can trace the parent's marriage record more easily.
Marriage Certificates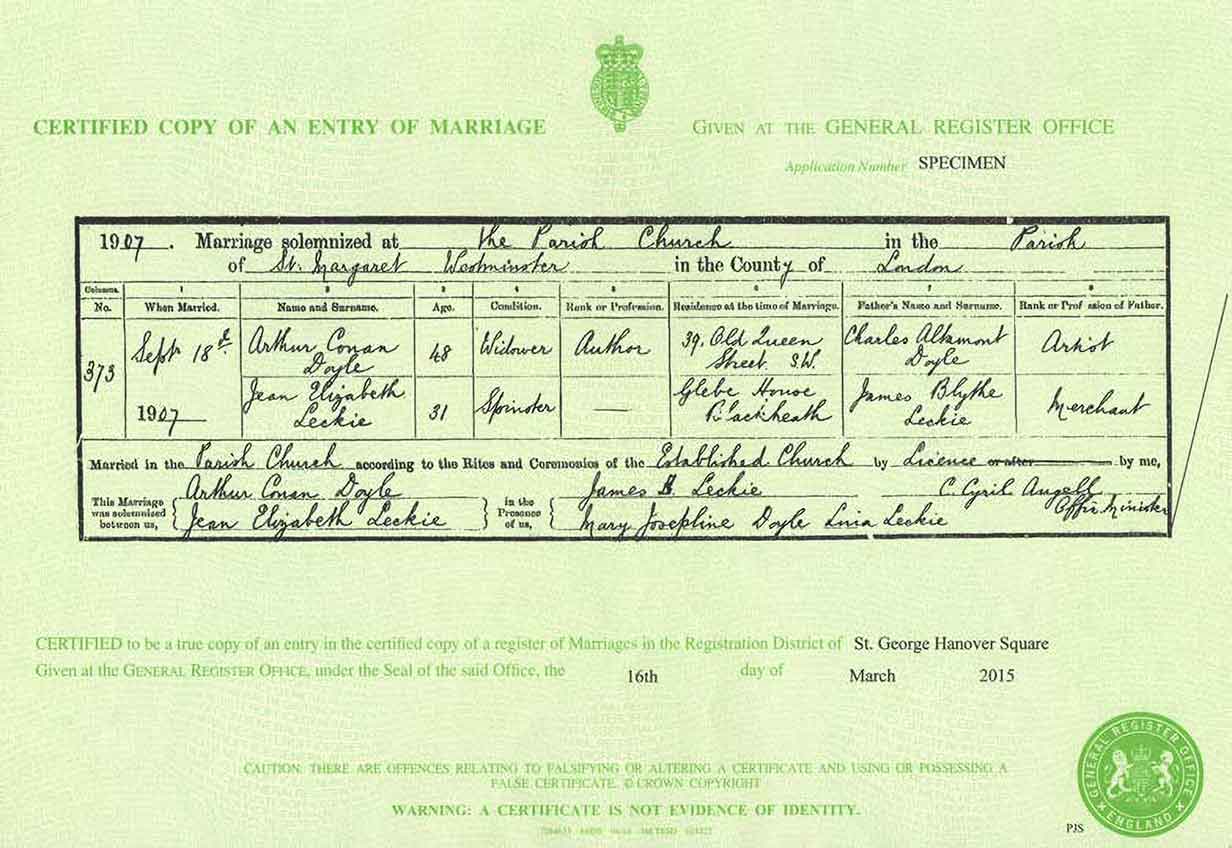 Marriage Certificates show the year, church, parish and County that the marriage took place, followed by the date, names and surnames of both parties, their ages (before 1855, this was simply "full" for those over 21 and "minor" for those under 21), condition (i.e. batchelor, spinster, widow, etc), residences at time of marriage, names and professions of both fathers, and two witnesses.
Death Certificates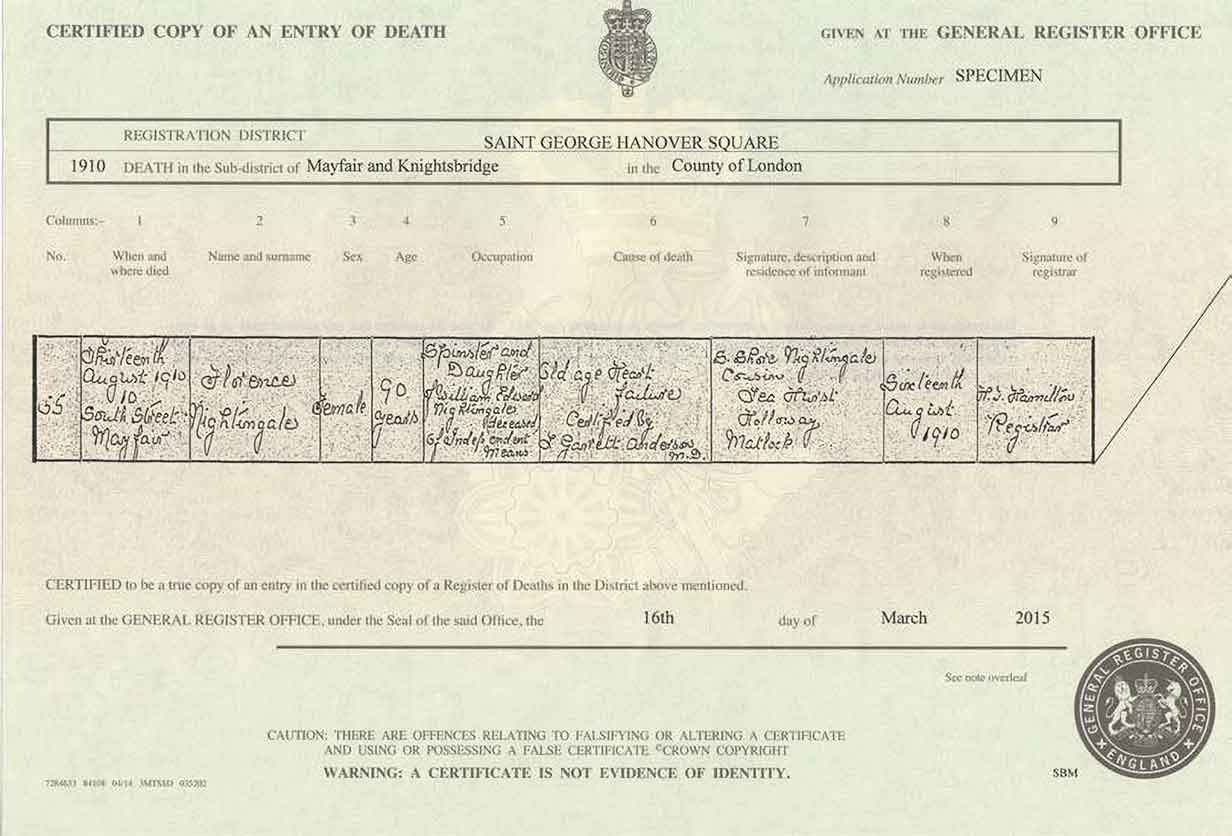 Death Certificates are of least value, but for an elusive ancestor the age at death could be helpful to calculate birth dates, although they are often unreliable. After 1866 the age at death is shown in the index, as is the place. The informant could be a family member, and condition (i.e. married, widow, etc) can help find a spouse.
---
Tips and Things to Remember
If you are unsuccessful in tracking down an ancestor's birth, try a sibling – the parent's details will be the same.
Marriage certificates give the fathers' names and ages, so you can calculate their birth dates to find a birth certificate.
For marriage entries, search for the less common surname first, then check the reference number against the other entry for the more common surname – check that it is the same before ordering a certificate.
Death certificates do not usually tell you where the deceased is buried.
Births can precede parents' marriages and may be registered under the mother's maiden surname.
If you can't locate an entry, be prepared to extend your search at least 5 years each way.
Consider spelling variants, wrong names, and the possibility that the event was never recorded.
HM Passport Office has published short guides on how to use the General Register Office to find Birth Certificates, Marr­iage Certificates and Death Certificates when resear­ching your family tree and family history.
---
Viewing BMD Records
You should first look at the GRO website for guidance and information (you'll have to register). This is where you also can order birth, death or marriage certificates. There is also a small amount of useful family history information on gov.uk.
To search the indexes online, visit bmdindex.co.uk – they have the complete range of birth, marriage and death records from 1837 onwards as published by the GRO (186 years of data!), and you can sign up for as little as £5. Their records from 1984 onwards are easily searched with a Smart Search facility which allows surnames to be mapped, and earlier indexes are held in image format. These images are indexed by Surname, and Forename, where required, to enable you to quickly find the entries you require.