Whilst the number of resources available on the internet is very large, there is still a vast amount of paper-based (or microfilm/­microfiche based) information that is still only available in the archives of record offices and libraries. Before the rise of the internet, the best way to make the records easily accessible to the general public was to transfer those records from microfiche, microfilm and books to CD.
---
If trawling through reels of census microfilm in a windowless, airless basement in an the old Public Record Office, library or family history society doesn't sound like a fun past-time, there's a chance that the information you're looking for might have been made available on CD, but hasn't yet made it to the internet, so you can still browse through those records in the comfort of your own home.
These days, many computers don't come with CD drives, so it's important to note that many of these old data CDs have been made available as downloadable content as well.
---
CD transfers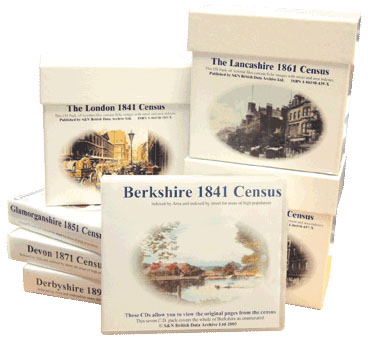 S&N Genealogy Supplies, a UK-based family-run company, is a pioneer in the CD transfer field. The images on their CDs (or downloads) can be viewed using the Adobe Acrobat Reader, which is provided with the CDs. They are bookmarked by area, enabling the user to locate their particular area of interest and the sub-district or piece number which covers that area. Once images are displayed on your screen, you can zoom in and out, move the image around, and even rotate the image 90 degrees, something that can be useful when printing.
Each page has been scanned several times to get the best possible results. If some pages are missing or unreadable on the original microfilm or fiche, those images are obtained from other sources and included.
---
Getting started with data CDs and Downloads
If you are interested in using CDs or downloads to help research your family history, the first place you should look is genealogy­supplies.com. For more infor­mation, go to our S&N Genealogy Supplies information page.
You should also take a look at genealogyreviews.co.uk, as this website can help you decide on the right product to choose. It contains reviews of data CDs, DVDs, software, and online subscriptions. It is updated every month, so you're sure to be kept up to date with the latest reviews of genealogy products.