It is important to keep a record of all reference books, searches, sources (census returns, directories, etc) and any other items you may use to find out about your ancestors. Too many people don't consider documentation to be important, but if you have found something in a book for example, have noted down what you found without referencing the book, and then want to go back to it five years later, how will you know where you found that piece of information from?
Never underestimate the importance of organisation. These days most people use genealogy software to organise their research, whereas others like to organise their research into physical folders. Some may even like to keep both hard copies in folders and virtual copies in their chosen software.
---
Genealogy Software
Many genealogists use software to organise their research and to create family trees. Two popular ones are RootsMagic and TreeView.
RootsMagic
RootsMagic is the easiest to use genealogy software available, and it is also one of the most powerful. One review said:
After reviewing popular family history software, which included Family Historian, Family Tree Maker, Legacy, and Heredis, the one that came out on top, scoring higher in the categories than the others, was RootsMagic Platinum Edition. This programme is ideal for novices. It boasts great book reports and allows you to upload pictures in narrative reports. The latest edition comes with seven free data CDs. RootsMagic has one of the most user-friendly interfaces and comes with a clear, concise instruction manual.
You can view all the features of this program and more information on the rootsmagic.co.uk site, which also has a page comparing RootsMagic to other popular genealogy software.
TreeView
TreeView is a comprehensive program that suits beginners and experienced gene­alogists alike, published in the UK for the UK market. It integrates seamlessly with The Genealogist's archives and online tree builder, giving you easy access to their records, a place to store your tree online, and it allows you to create professional trees and printouts with its advanced reporting capabilities.
With the TreeView mobile and tablet app, you can sync across multiple devices to enable you to keep your tree up-to-date whenever and wherever you are. Visit treeview.co.uk to find out more.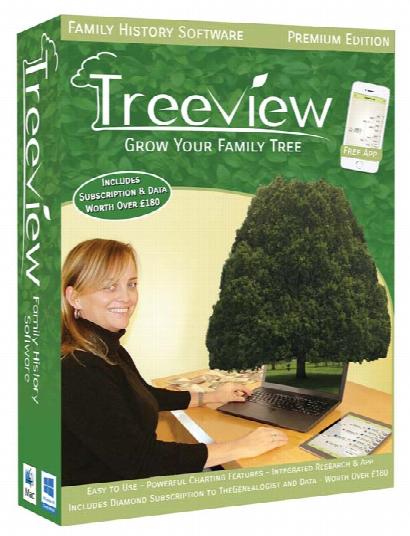 ---
Using Binders to organise your Research
Through your research, you will end up with many loose pieces of paper – these will mainly be certificates and documents. To ensure that your collections of certificates and research documents are preserved in pristine condition, they should be kept in specialist binders with inert archival sleeves. Standard PVC sleeves can suffer from plasticiser-leaching which, over time, will lift the print off pages and ruin your valuable documents.
S&N Genealogy Supplies is the only genealogy company we have found that offer well-priced A4-portrait and A3-landscape binders, and Long Certificate binders with sleeves that will not lift the print from all your important research records.
Their website has the following description for their Certificate binders:
Certificate binder with archival quality sleeves:

These decorative binders have 'Certificates' in gold lettering on the cover and spine. They are available in burgundy, dark blue, dark green and black padded leather grain style finish. Each binder comes with four archival sleeves, and can take both long certificates and A4 certificates from records offices.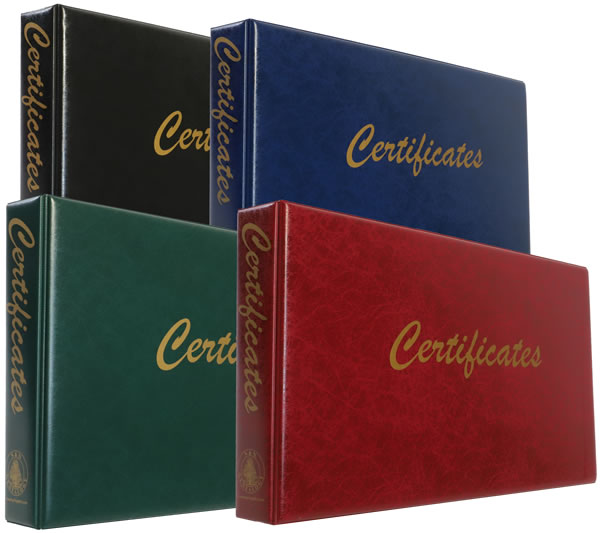 You can view their selection of binder at their website, genealogysupplies.com.